"Tools Down its time for Mindfulness"

ACE taking mindfulnes out to the construction job sites once a week via a tablet screen to improve employee well being.  If you are a Herald Sun subscriber click here for the full article.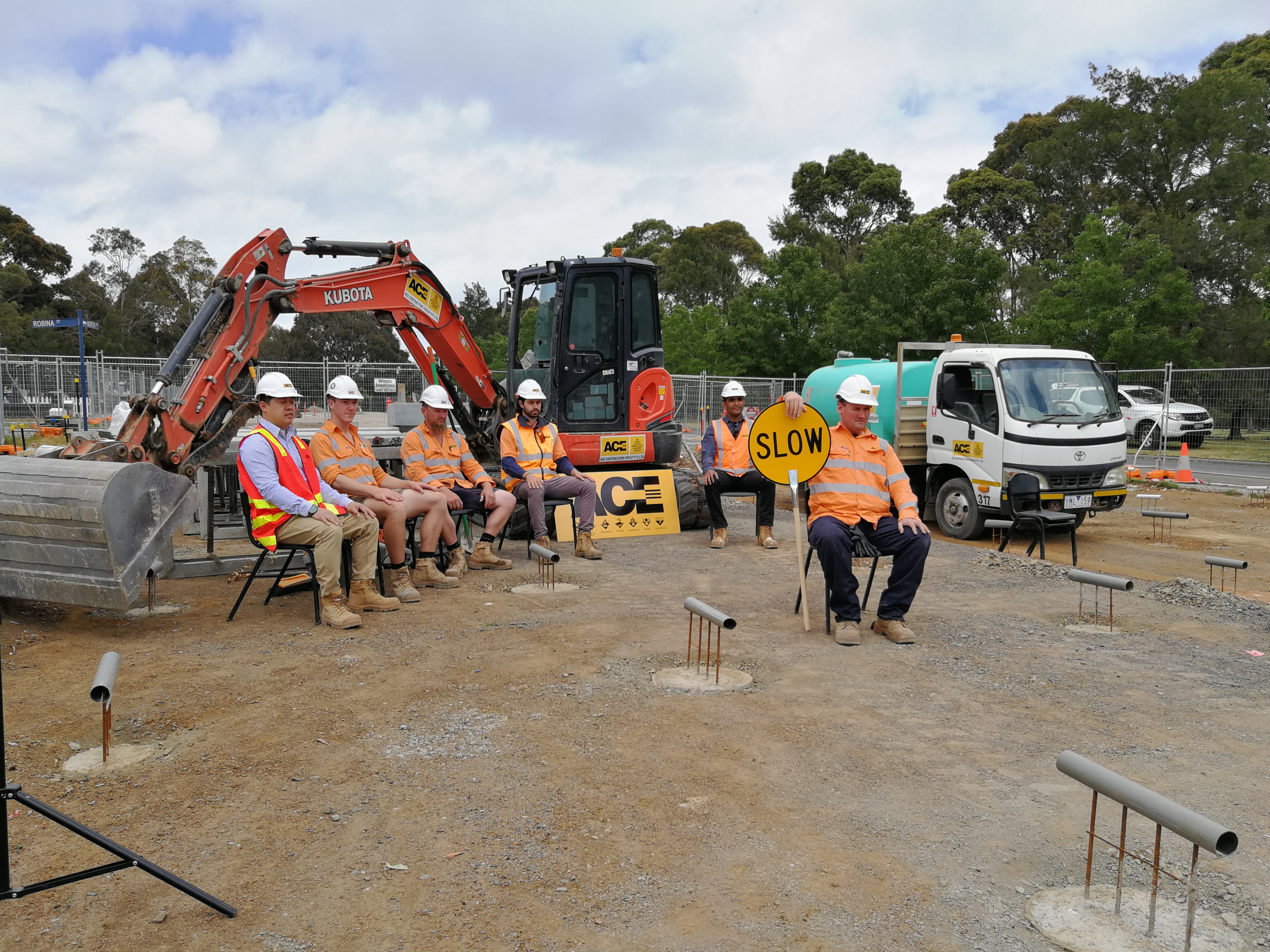 ACE WATER

Meter Upgrade Works

The GMW Connection Project is a $2 billion irrigation modernisation project in Victoria's Goulburn Murray Irrigation District (GMID).

The GMID covers 68,000km2 and is Australia's most extensive irrigation network, stretching from past Swan Hill in the west to Cobram in the east and encompassing an agricultural hub known as Victoria's Food Bowl.
The project aims to secure water savings of 429 GLpa through modernisation and rationalisation of the water supply system, including on farm irrigation efficiency activities.
Pictured is a typical site of the meter upgrade works that our ACE Water division worked on back in 2015. The old wheel is removed and replaced with remotely operated outlets. The steel 'coffer' dam sits in the channel and seals the channel bank, allowing the crew to remove the old wheel and install the new outlet without getting wet.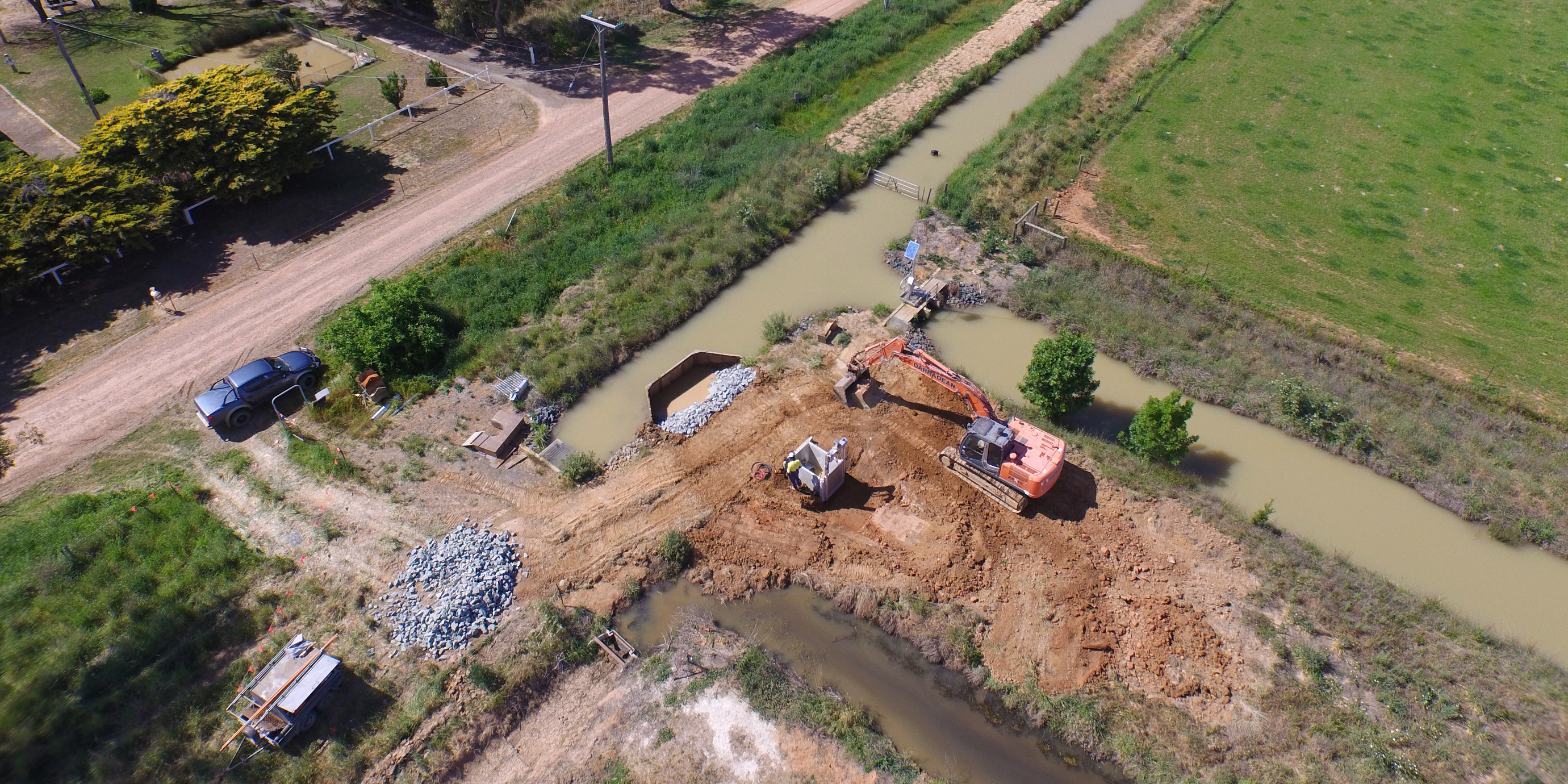 This particular installation is a 600mm outlet and will deliver up to 20 megalitres of water per day to the farm.  It is computer controlled remotely from Goulburn Murray Water's office, some 25 km away.  The slip-gate opens and closes automatically, and adjusts the flow rate to whatever the farmer requires.
If you'd like to learn more about what Ace Water can offer you, please don't hesitate to get in touch.
This project, as well as others can be seen here.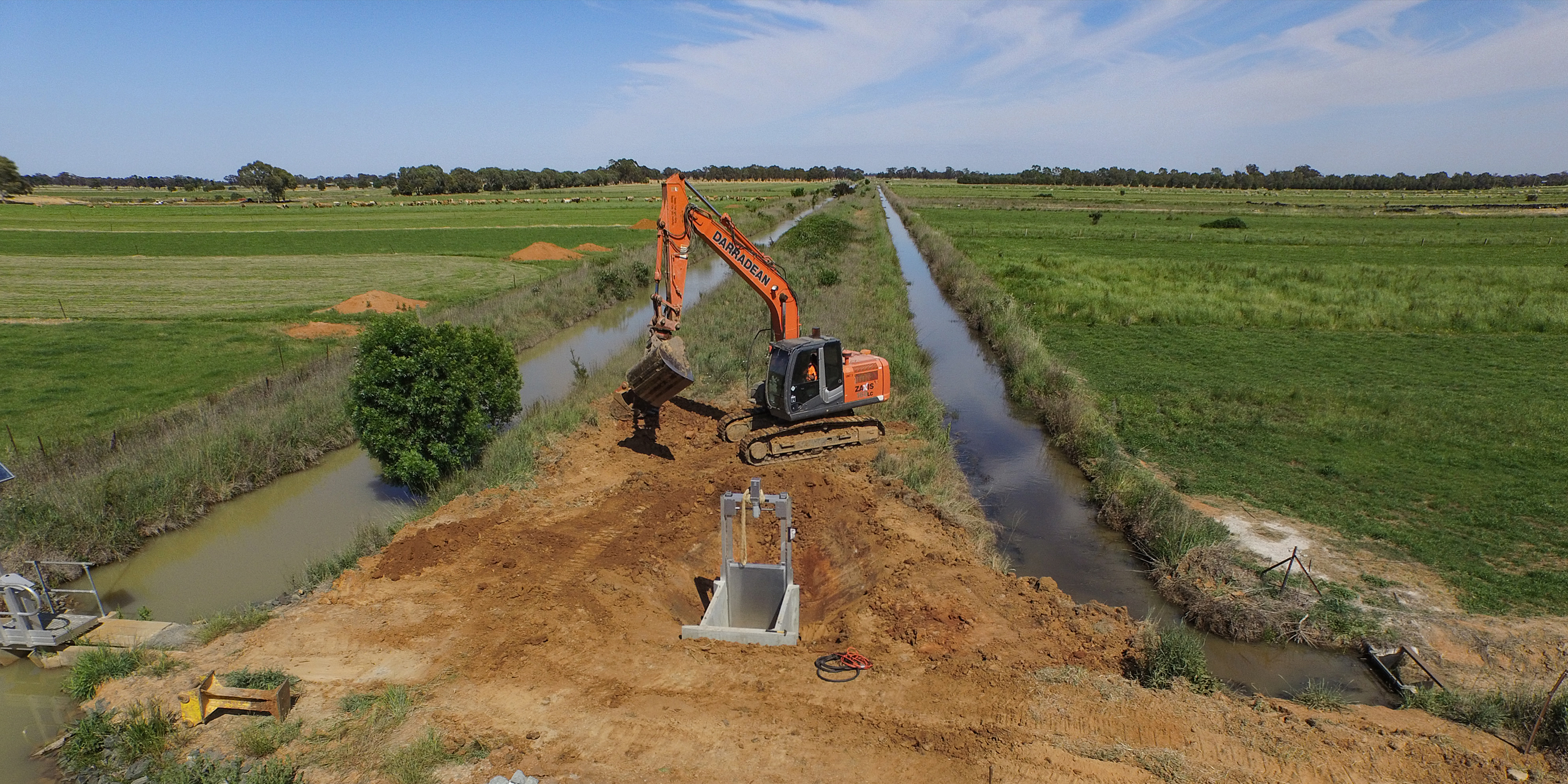 ACE LANDSCAPE

Dandenong Multicourt Project

Our landscape team have begun works in central Dandenong which will see to replace a temporary park with a multi-sport park.
"Work has begun on a new community sports court with CCTV and lighting in central Dandenong. Replacing the temporary Pop-Up Park near Dandenong railway station, the new multi-sport park is expected to open at the corner of Cadle and George streets by mid-2019." – Star Journal
Read more about this exciting project on the Star Journal news page:
ACE CIVIL

Burwood Brickworks

Ace is proud to be part of the construction of this project which is anticipating to be the most sustainable shopping centre in the world.

We have been responsible for works including piers / piles, capping beam and shotcrete walls for the basement of the shopping centre so far, and are now looking forward to the construction of a carpark for HACER Group.
This project is an outstanding venture by Frasers Property, who have developed a whole lifestyle plan which will just grow and develop further in the future. 
The masterplan consists of a retail centre of the future, rooftop urban farm, beautiful houses, exclusive land lots, quality apartments, parkland and open space as well as the promise of connected, easy living. It's extremely hard not to be excited about this project from the team at Frasers.
The location has its own history as the largest brick manufacturer in Victoria in the 70's, then being sold off in the late 80's which left the site unused. Proposals for the site have come and gone over the years, but is now secured to be 'a precinct like no other'.
Read more about the history of the Burwood Brickworks site.
Learn more about the project from Frasers Property.
ACE LANDSCAPE SERVICES

Penguin Parade Visitors Centre, Phillip Island

Complete sections: carpark (left) as well as the mini bus and coach parking areas (right). Works on completing the spine are in progress as well as the area surrounding the Visitors Centre itself.
For more information on this project and other great projects ACE has been involved in, head to our PROJECTS page.
ACE CONTRACTORS GROUP

We are excited and proud to be part of The Big Meet this year held at Crown Casino, Melbourne. A great chance to come and meet and chat about YOUR future. More details about our grad program here.
ACE LANDSCAPE SERVICES

Last year we completed the stunning MPavilion on the outskirts of the Melbourne CBD.
As a temporary structure, it is now in the final two weeks of operation with it's closure to be on 17th of this month.

Be sure to check out the final events at http://mpavilion.org/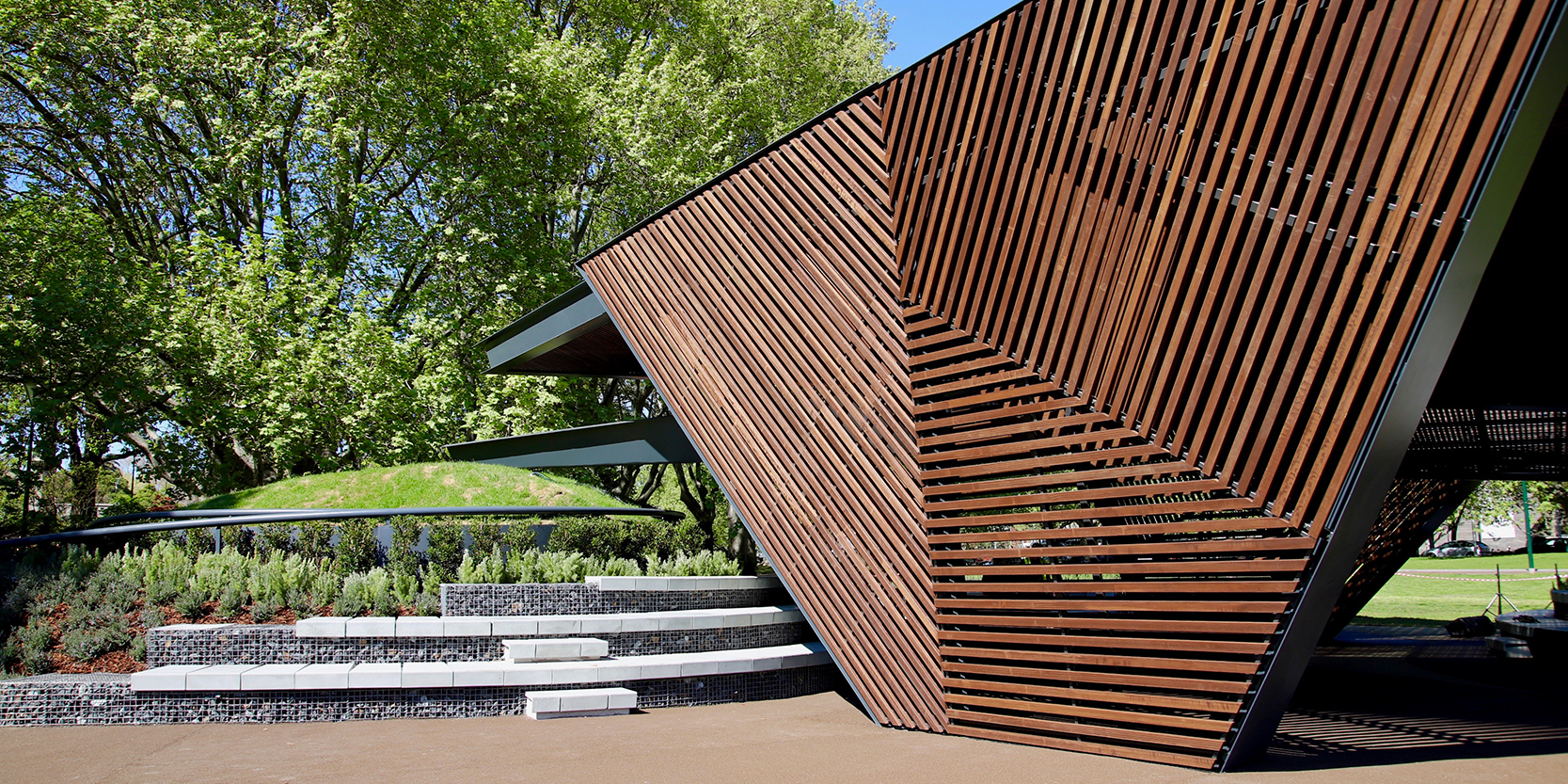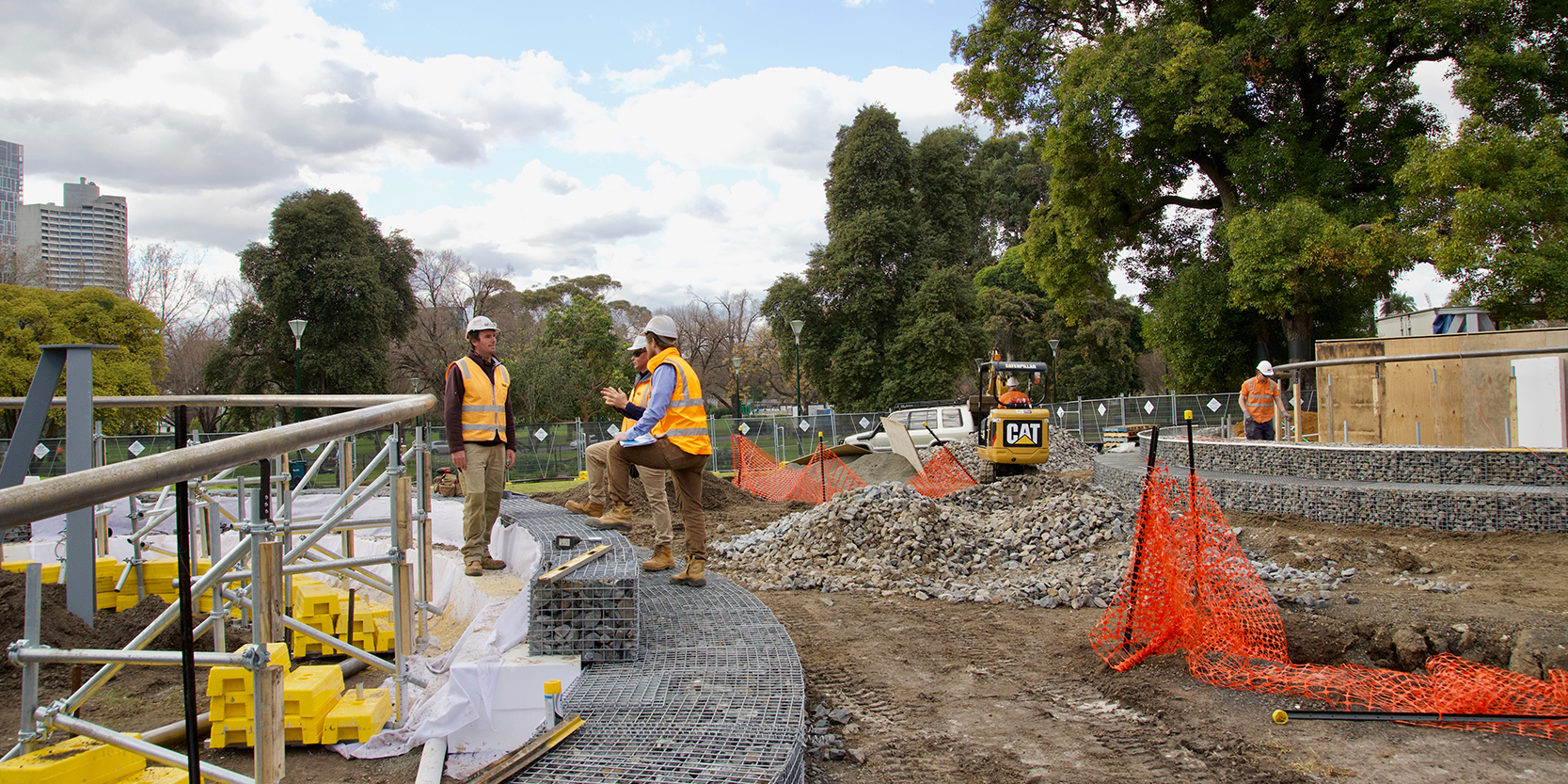 ACE IRRIGATION SERVICES

We are extremely proud to announce that the Grouse Irrigation team have joined ACE. As a new sub-division of our Landscape company, they will form our brand new Irrigation Services.
October 2018

ACE LANDSCAPE

Ace Landscape won in both the categories 'Commercial Landscape Construction over 500K' and '2018 Landscape of the Year' at the Landscaping Victoria Master Landscapers Industry Awards for our work on the Queens Ave project for Monash University.