Featured Project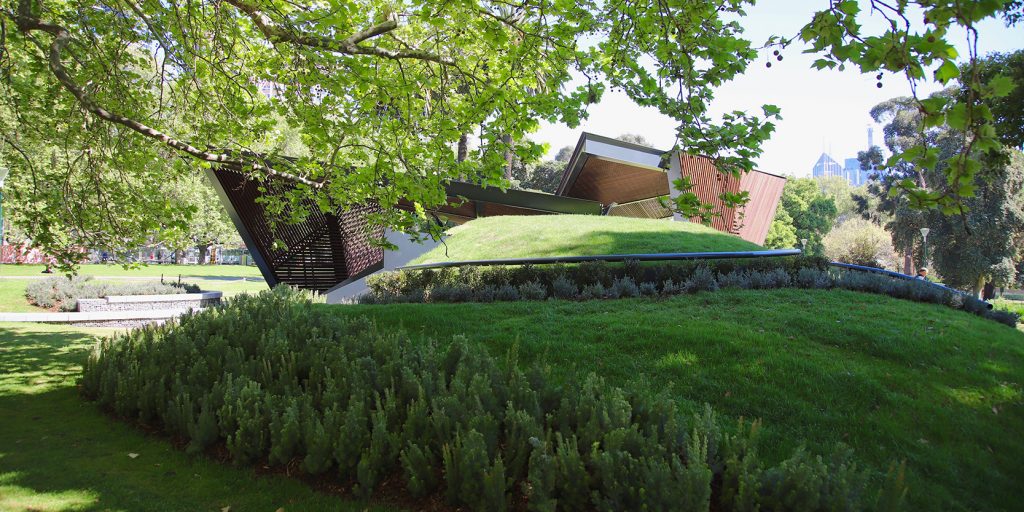 MPavilion
– Queen Victoria Gardens, Melbourne, VIC
( October 2018 )
Ace Landscape Services (project managed by Jae Bowman) was involved in the construction of the fifth MPavilion for KANE Constructions, designed by Barcelona-based architect Carme Pinós. Open from October 2018 through to February 2019, it's host to a list of events including yoga, dance classes, music and of course a conversation evening event with Carme herself. The MPavilion kiosk is open daily stocked with coffee, snacks and licenced beverages. An iconic Melbourne event which we are very proud to be a part of.
From www.mpavilion.org :

MPavilion is an innovative civic space, a cultural laboratory for the community to engage and share, and a bold architecture commission for Australia. In 2018, the fifth MPavilion in an ongoing series is designed by influential Barcelona-based architect and educator Carme Pinós of Estudio Carme Pinós. Celebrated internationally for her interests in urban liveability and inclusivity, as well as experimentation and poetic, experiential design, Carme is the first Spanish female architect to design a public work in Australia.
ACE Project Highlights
We've put some of our recent projects below, this is only a sample. If you'd like to talk about your project call us on 03 9431 3944.