Our Services
ACE Contractors Group is a collection of companies providing a diverse portfolio of services to our Clients. Our business lines are civil, infrastructure, landscaping, electrical, environmental, equipment and water services. These units combine to offer our Clients an integrated service, mitigating interface risks.
Sorry, there is no child pages under your selected page.
Client Testimonials
"I would like to extend my sincere thanks for the efforts of you and your team in delivering the Central Pedestrian Spine project on budget and ahead of schedule. The Spine project was very demanding and required the careful attention of all your staff and contractors. I would like to specifically highlight the efforts of Shane Jones and Kavindha Chandrawanka. Their collaborative approach and ability to quickly adapt were key to the project's success.  The Spine project was very demanding, as the site and program ran through the University's busiest period. Working around this schedule to minimise the disruption required the careful attention of all your staff and contractors.  I would not hesitate to appoint Ace again or to recommend them for appointment", Michael David, Project Manager."Ace's collaborative approach was professional and a credit to the project team" Shane Brassington, Department of Defence – National Training Areas & Ranges Improvement Program (NTARIP)
Michael David - Project Manager - Deakin University
"Ace has shown a high degree of competence in understanding a complex project" Christopher Chapman, MRICS – Airservices Australia
Shane Brassington - Department of Defence
"The overall quality was impressive, and was appreciated by Deakin University and design team" Damien Penfold, Hansen Yuncken – Deakin University Frontage Building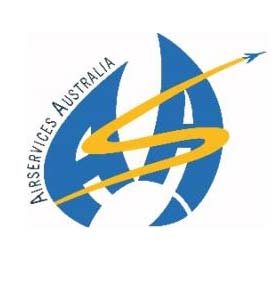 Christopher Chapman - MRICS - Airservices Australia
"I wanted to offer my congratulations on completing what was a challenging, yet ultimately successfully delivered JMR Nature Walk and Monash Tan project. The project has received great positive feedback from the Clients as well as the wider community, and many have commented on the quality of the workmanship displayed.  I found the project team led by Sean Healey, Chris Callanan and Deepak Gowda to be highly proactive, responsive, honest and easy to speak to; traits that clearly permeated throughout the wider team. I particularly appreciated the way in which the team came with potential solutions to design and other issues rather than simply pointing out problems." Jacqueline Talevska, Project Coordinator, Monash University.
Damien Penfold - Senior Project Manager - Hansen Yuncken
Our Culture
Our culture is what sets us apart from other companies. At Ace, our philosophy is that if you foster a caring, supportive and inclusive culture, success will inevitably follow. At Ace we invest heavily in our employees and partners so that we can continue to build and enrich our culture.